Events • 03.08.2020
Degrowth Vienna 2020: Reflections upon the conference and how to move forward – Part II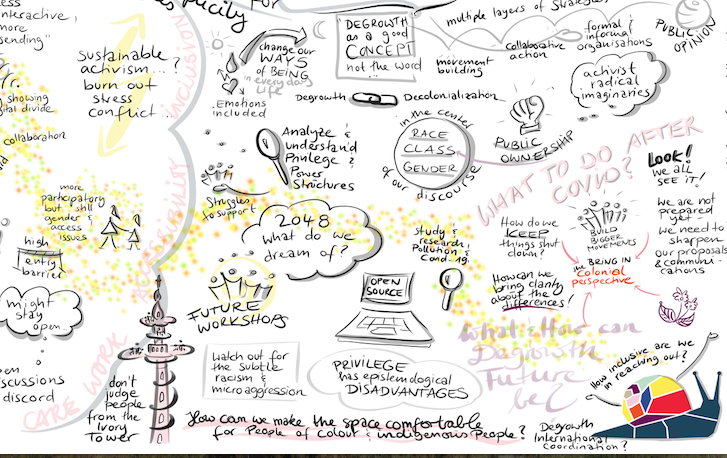 This is part two of a piece reflecting on the Vienna degrowth conference and considering how to move forward based on the inputs and insights from the conference. You can read part one (focused on the conference) here. The idea of organizing the Degrowth Vienna 2020 conference was at least in part connected to a piece that some conference organizers published in this blog in which they crit...
Events • 27.07.2020
Degrowth Vienna 2020: Reflections upon the conference and how to move forward – Part I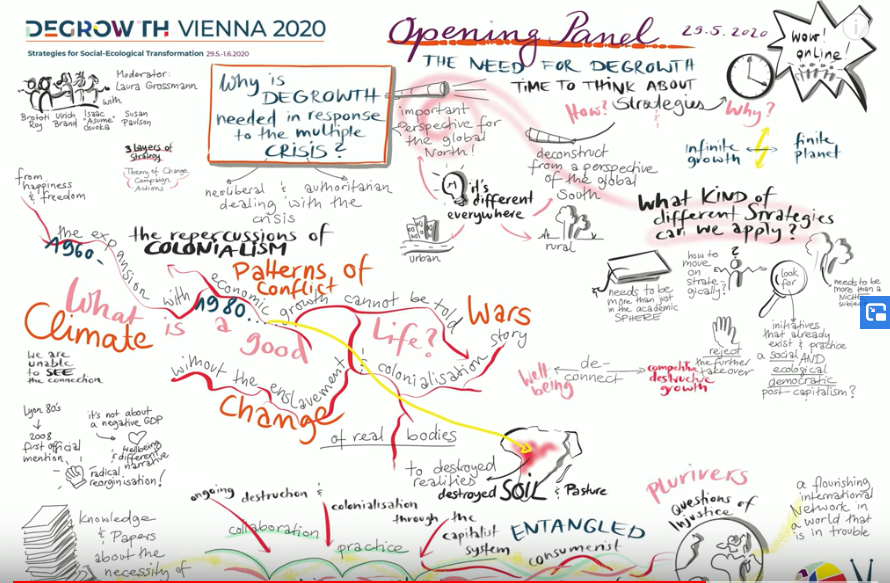 The conference "Degrowth Vienna 2020: Strategies for Socio-ecological transformation" took place online between May and June 2020, in the midst of a pandemic crisis. This two-part piece will firstly reflect upon the conference (part I) and then propose ways to move forward (part II). As a member of the Advisory Board, I was partly involved in the discussions regarding the planning of the...