Blog • 01.08.2016
Degrowth Meets Convivialism: Pathways to a Convivial Society
The concept of convivialism has attracted some attention in recent years. When giving it a closer look – even superficially – it soon reveals its proximity to the degrowth concept and movement. But what exactly constitutes this proximity and where are the differences? Below I will give a short summary of what we can understand by degrowth in practical and theoretical terms. Then I will continue...
Blog • 07.06.2016
Degrowth trifft Konvivialismus: Wege in eine konviviale Gesellschaft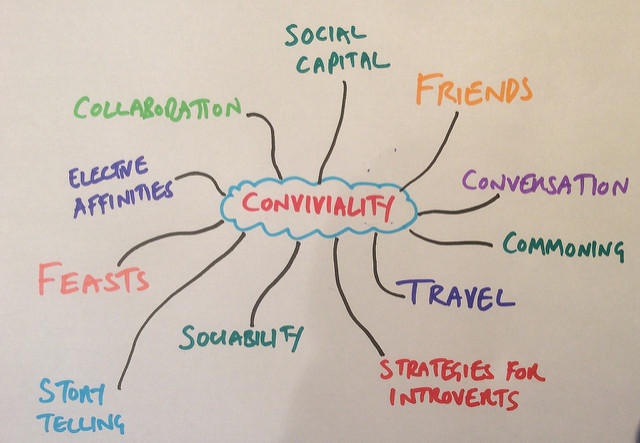 In den letzten Jahren hat der Konvivialismus einige Aufmerksamkeit auf sich gezogen. Dabei ist selbst nach einer oberflächlichen Lektüre schnell klar, dass hier eine Nähe zum Konzept und zu der Bewegung des Degrowth besteht. Doch worin besteht die Nähe, und wo liegen die Differenzen? Im Folgenden möchte ich zunächst kurz rekapitulieren, was auf theoretischer und praktischer Ebene unter Degrowth...