By: Members of the open collective ODN
The first International Degrowth Conference held in Paris in 2008 was followed by another ten other conferences, most of which took place in Europe. These conferences provided room for the Degrowth community to meet and exchange on latest research. In Christiania Town (Copenhagen) in 2018, just before the 6th International Degrowth Conference in Malmö, degrowthers met in a new format. Going beyond research-related conversations, they instead discussed the "how" of Degrowth and started to organise the movement.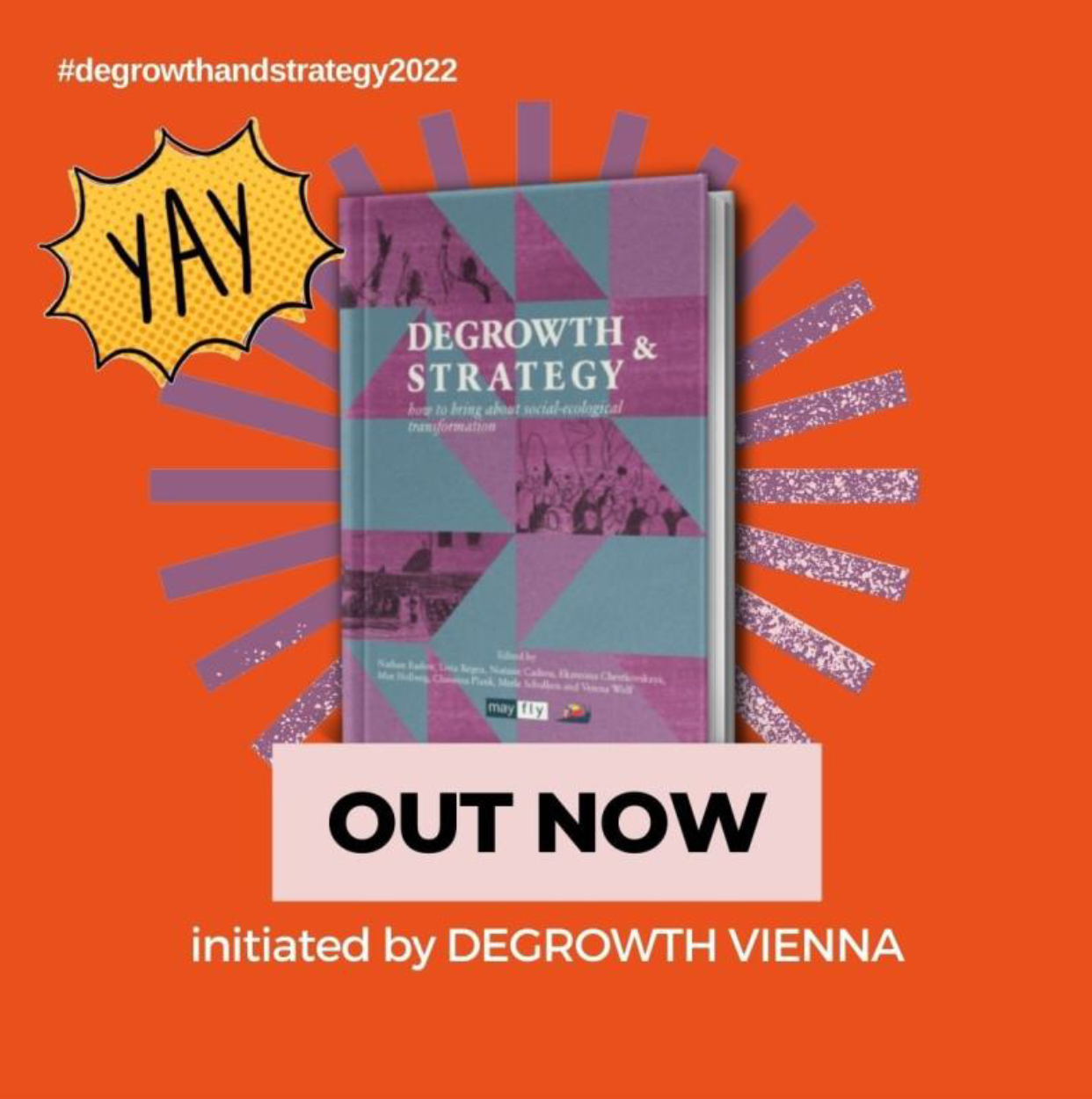 By: the Degrowth & Strategy editorial team
In a previous article you may have read about the book Degrowth & Strategy; it was still a work in progress then and we were reaching out for financial support. Today, July 27th 2022, the collected volume Degrowth & Strategy: how to bring about social-ecological transformation is finally out! It may be downloaded and read for free on the publisher's website, and an affordable paperback ...
Announcement

Welcome, visitor, to our overhauled website! We've been steadily undergoing the process of transforming our website for over a year now, and we are pleased to announce that the process is nearly complete. There may still be some kinks and bugs here and there, so we thank you in advance for your patience as we iron them out. Otherwise, thanks for stopping by! We hope you enjoy the new website. ...